"Creativity without strategy is art.
Creative with strategy is marketing."
Who We Are

m.designs is a small full-service Marketing and Design agency started by Michael Hillerman in 2003.
After spending six years working as the Lead Designer and Creative Director for the renowned motivational speaker and life coach Anthony Robbins, Michael struck out on his own and founded m.designs in North San Diego County.
Specializing in small business in need of brand identity, innovative marketing strategy, and eye-catching graphics, m.designs is here to help you reach your business goals.
Brand Identity
admin
2022-09-27T14:56:22-07:00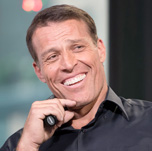 You have truly brought our design elements and overall look and feel to an entirely new level in the past couple of years. From our products such as Living Health and the Time of Your Life to the RPM products and marketing materials, there is a new richness and consistency that I am very excited about!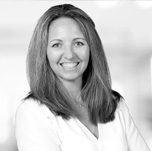 Michael was our graphic designer for the rebrand of our company and was awesome! He spent countless hours both with us in person and on his own designing the new look. It was a huge undertaking but he was creative, thorough, easy to work with and delivered an amazing final product. We continue to use him as needed and it's always the same great return.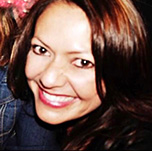 Michael is an amazing designer. He put together both my website as well as designed my logo. I have had so many compliments on the style and quality of his work. He is easy to work with and a true professional.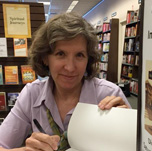 Michael thinks of things that you won't, which reflects well on the finished result. He is professional and wants you to be satisfied. He brings a lot of creativity to the table and won't settle for something that hasn't reach up to his exacting standards. He uses both the right and left sides of his brain when he approaches a project. I love working with Michael and think you will too.
Our Services
It's a competitive world out there, and making a good first impression is vital to communicating your objectives and establishing relationships with prospective clients.
That's why developing professional images and eye-catching materials is an essential part of an effective marketing strategy.
Our design team works collaboratively to give your company an eye-catching brand to put you ahead of your competitors.
From logos to print work to packaging, we deliver inspired, effective, intelligent work for your brand.

From the Nike Swoosh to Apple's apple, the logo is a visual first impression for your brand. We've perfected the process of building unforgettable logos and branding.
Whether they admit it or not, people do judge books by their cover and products by their package. We can help you make a great first impression and be memorable.
Whether it's for a magazine, trade show, or billboard, creative design plays a vital role in your advertising strategy, and we can create ads that speak for you.
We'll make sure your online presence communicates your message, engages your audience, and convinces your customers to return.
Don't underestimate the importance of business cards and letterhead when building your corporate identity. A little card says big things.
Whether you're making a big pitch to land a new client, managing a training or leading a seminar, we'll make your information impactful and visually compelling.